Description
There is no refurbished or used merchandise.. All brand new retail ready from the Manufacture.
Canopy Floating Island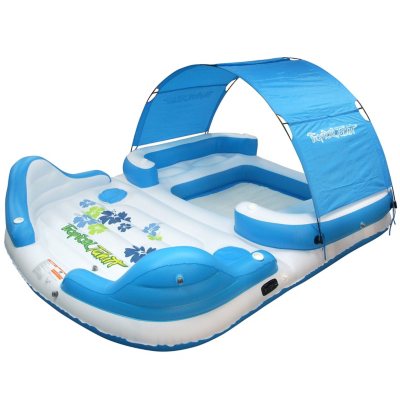 Why We Love This
This cute canopied floatie can accommodate up to six of your favorite pool buddies, and it's made with built-in coolers and cup holders for a built-in party.
About this item
Your own personal island on the water
Accomodates up to 6
Built-in coolers and cup holders
Description
Measuring over 13 feet long and nearly 8 feet wide once fully inflated, the Canopy Floating Island from Sun Pleasure has plenty of room for both maximum relaxation and fun. Plus, you'll enjoy no shortage of ice cold beverages, thanks to the two built-in coolers. Isn't it time that you had your own private island?
Specifications
6 person maximum capacity with canopy
6 cup holders
2 built-in coolers
1 built-in platform
Contents:
1 Island
1 Canopy
Contact me on different shipping options by FedEx