Description
All brand new retail ready from the Manufacture.
PS4 Elite Controller
by Interworks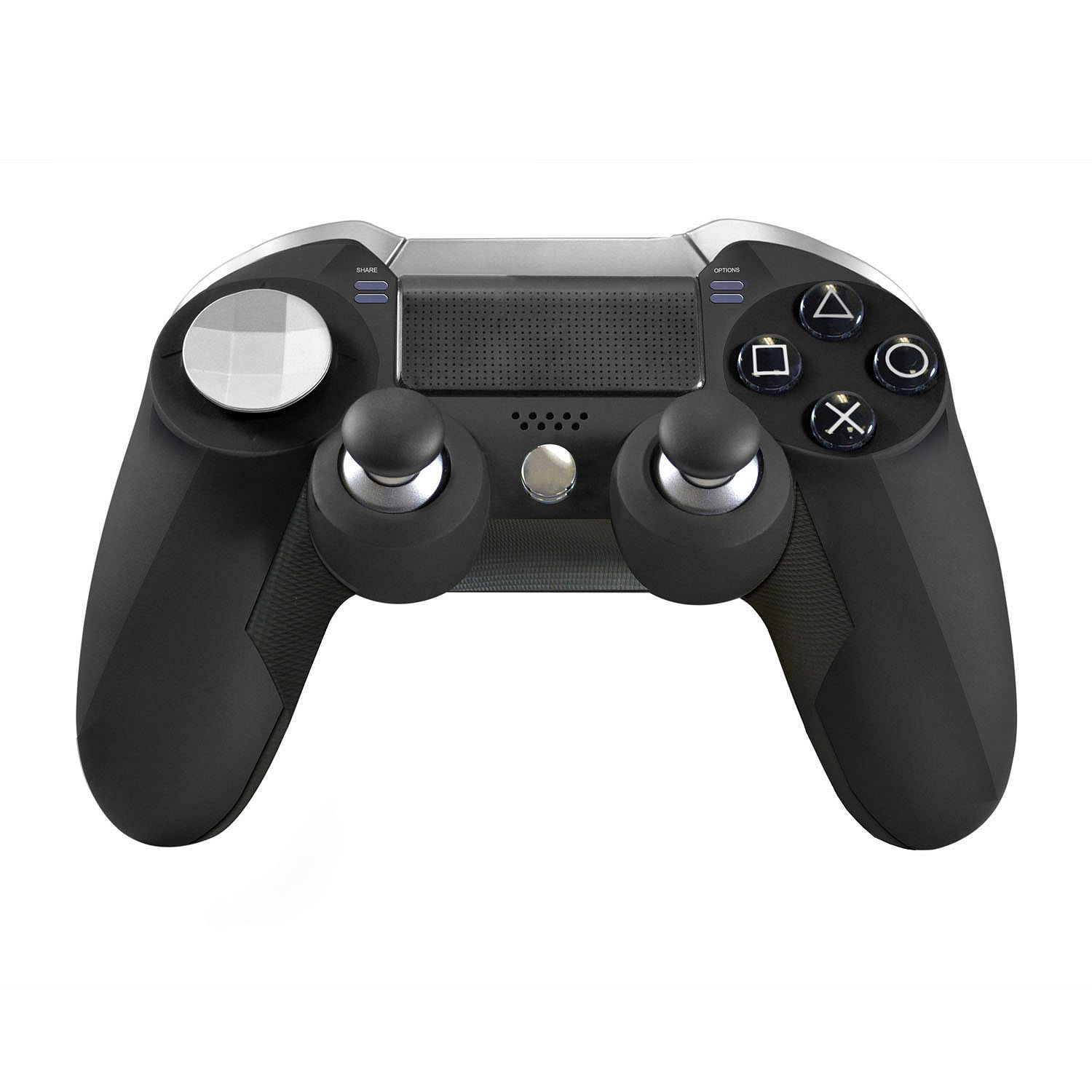 About this item
Designed for the most comfortable and customizable gaming experience
Works with PS4 and PS4 Pro game consoles
Description
Interchangeable game grip thumb sticks. Switch between a variety of thumb sticks and grips for personalized control and ergonomics. Different combinations improve control accuracy, reaction speed, and screen reach, so you can master any game. Two pairs of joystick grips included, especially engineered for Gel grip and performance. Back Paddles with preset control configurations. Easily attach and remove paddles individually without any tools. Paddle placement gives your fingers more control. Pro gamers can keep their thumbs on the thumb stick while executing intricate moves with middle and index fingers controlling the back paddles. Interchangeable D-Pad and 360 Disc. Faceted 360 Directional disc makes moves like combo executions easier while the traditional cross D-Pad is more precise for weapon selection on-the-fly. Sweat resistant rubber material for better grip. Quick charge with included micro USB cable (included).
Dual Trigger locks: Allow precision customization with the LT and RT buttons. When locked, the trigger pull is limited to 50 percent allowing for rapid fire in succession and saving valuable time with each trigger pull. Dynamic switch quickly reverts from 50% rapid fire suppression to full-range 100% trigger motion. Durable constructed Elite Controller exclusively for Pro gamers.
Specifications
ESRB RATING: EVERYONE
Assembled Country
United States
Component Country
USA